This week the Sensilab CreativeAI podcast goes live at the Monash School of Film, Media and Journalism's Creative Directions festival! Hosted by SensiLab Engagement coordinator, Lizzie Crouch, join podcast regulars Jon and Nina in conversation with Seb Chan, CXO at the Australian Centre for the Moving Image (ACMI) in Melbourne. The panel discuss the impact and implications of AI for the cultural and museum sector.

Creative AI Podcast Episode 14: Creative Directions Festival 2019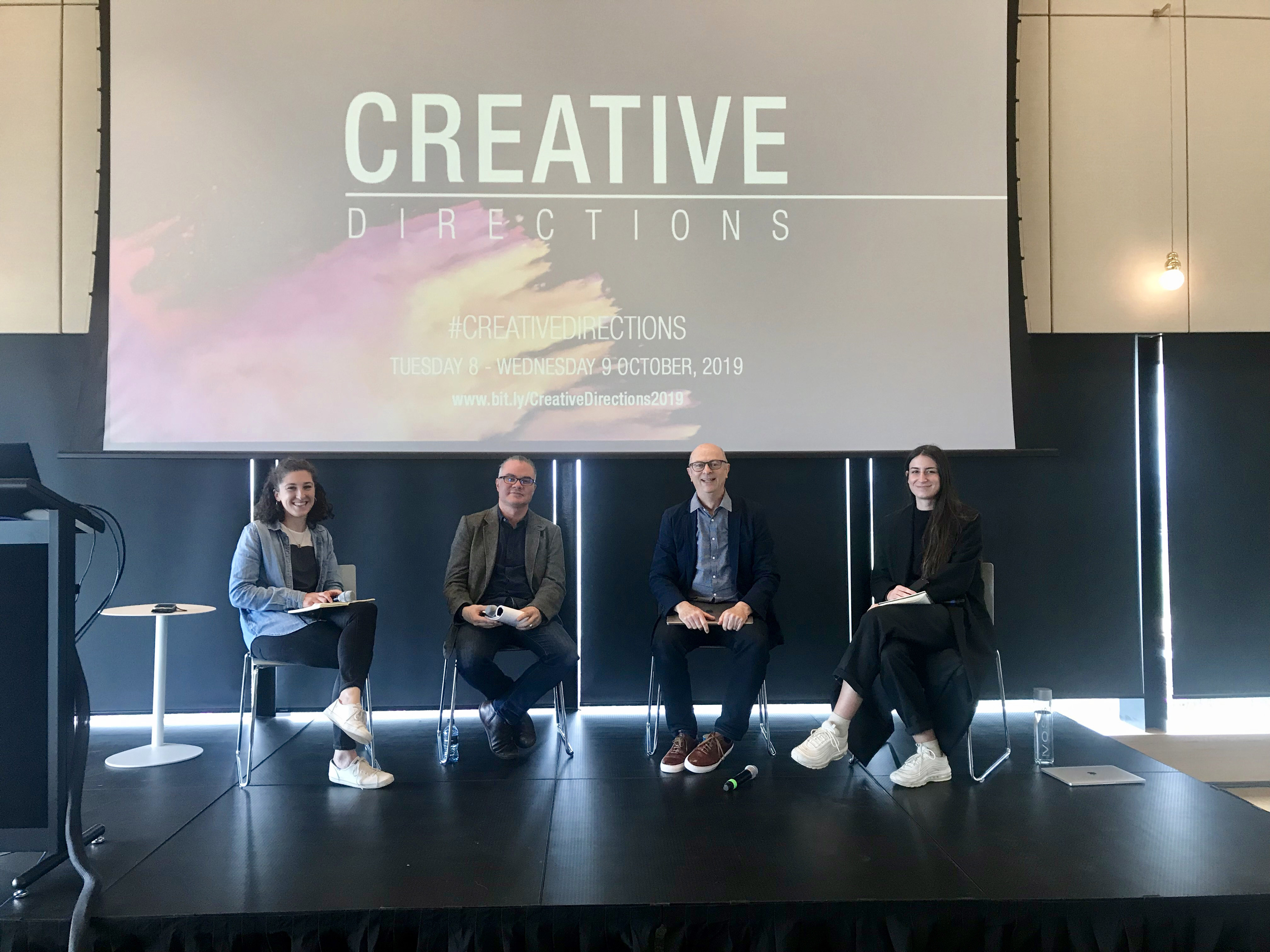 Listen and subscribe to our podcast here!
Every year, students and staff at Monash's School of Film, Media and Journalism host the Creative Directions festival of ideas and industry know-how exploring critical issues shaping the contemporary media, cultural and communications industries.
As part of this year's festival the SensiLab Creative AI team presented our popular Creative AI poscast in frount of a live audience (probably our biggest audience ever!). With special guest Seb Chan (Chief Experience Officer, ACMI) the panel discussed AI in museums and cultural institutions and implications for the future of visitor experiences.
You can see this years festival program on the Creative Directions website.
Discuss this Article on Twitter